4 Essential Design Rules for the Newbie Designer & Anyone That Wants to Create Professional-Looking Graphics Right From the Start.
COMING SOON!
EARLY BIRD PRICING AVAILABLE NOW
You've got the skills and the design software, but you're finding that some of your work just lacks the wow-factor.
Maybe it's luck? Maybe you just lack talent?
Nope - it's not either of those.
It happens to every new designer - just when you're getting comfortable and designing more and more, you start to question yourself because you just aren't turning out consistently "good work".
The idea is there, but something is just not as good as you envisioned it to be.
I struggled with it too - and I thought it was because I didn't have a fancy design school education, I wasn't an artist, or maybe I just wasn't meant to do this kind of thing.
But it wasn't.
So I got to work, read a ton, looked at a bunch of different designer's work and spent more time designing. And what I learned is all in this course - so you can learn it too in a fraction of the time.
If you're looking to learn how to create professional images for yourself, your blog, or your business - this is the place to be!
Here's What the Course Includes
Available in days

days after you enroll

4 Design Rules That Will Gaurantee a Better Design Every Time
This course is designed with the beginner in mind.
If you're looking to learn more about design and creating great looking images for you, your home, or small biz - this is it.
You'll learn 4 essential design principles that professional designer put to practice every single day.
I break down each principle in a short video where I share real-life examples and walk you through how the design principles work. You'll be ready to hit the ground running in no time and start creating better graphics right away!
This course is not design program specific - so you don't have to worry about paying for subscriptions. The homework assignments can be completed with a FREE account to Canva - no previous experience with the design program is needed.
PLUS, you'll have access to a Design Rules Workbook packed full of reminders of what we covered in the text so you've got an easy reference while you're working on your own designs!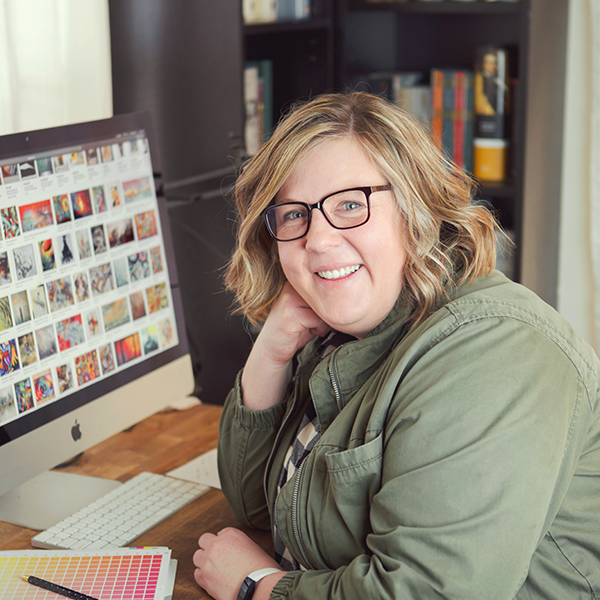 Hi, I'm Marissa
I'm an avid lover of sunshine, hard work, and fun. I also teach design & visual media communication for Brigham Young University- Idaho Online. Sharing my passion for design and business with students is just one of the many things I do.
I also spend time being a chauffeur, cheerleading my kiddos and anyone else that crosses my path, setting goals, designing, and being a master picker upper of Legos.
I live in Southwest Idaho with my handsome Texas Aggie husband, my two awesome kiddos, and our crazy pup Duke.