Digital Printables - SIMPLIFIED.
Everything you need to know to DIY your own printables for church, home, work & your side hustle!
My guess is that you've said or done at least one of the following:
- seen some cute custom home decor piece at a store or boutique and thought "I bet I could do something like that!"
- searched Pinterest for hours looking for the perfect design for a church handout or party invite only to find that your favorite one is going to cost you - and it's still not exactly what you want
- helped with an event, volunteered with a committee, set up your classroom etc., and you've got great ideas but none of the no-how to do them.
I've been there.
I'm all about hiring a graphic designer if that's in your budget, but if you're like me - you're often putting things together last minute, on a budget, and trying to maximize the coolness at every turn. It would just be easier if you could create the awesomeness yourself, right?
You can, and I'll show you how!
Simple to Follow Videos on Tools & Start to Finish Video Instruction on 6 Projects
Learning the tools is only helpful if you know how to put them all together. That's why we cover 6 projects start to finish - you'll build your confidence, get your creativity flowing and have some awesome pieces to share or display by the end of the course.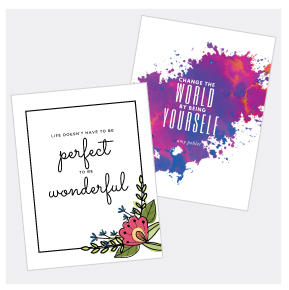 Learn the need-to-know tools to create digital prints like this for your home, handouts for church, fliers for your job or volunteer organization and more!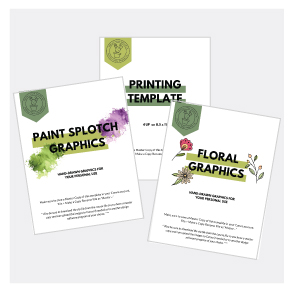 Graphic & Print Templates
You'll learn how to use and have access to print templates to make printing in bulk easy... PLUS a stash of graphics that you can use in your designs any way you wish.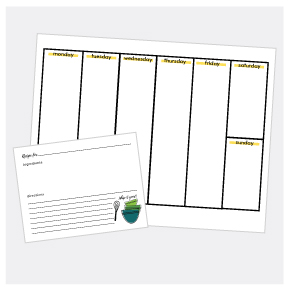 Customizing functional items make life that much more fun - we'll complete 3 projects and get you started on designing a life you love!
Here's the Value Breakdown:
-the design program (Canva) you're learning is FREE online - that means no monthly subscription fee
-12 videos (2.5+ hours of instruction) where I show you the need-to-know tools and some tips and tricks to go with them
-complete up to 6 different projects with me so you can practice putting all the skills together to make something awesome
-learn the ins and outs of printing, how to set up your files so they print well EVERY TIME
-favorite places to find fonts and graphics
-access to print templates to make printing in bulk easier and cost effective (think invitations, church handouts, school fliers, etc.)
-a start up stash of graphics to start designing with, what licensing info you need to pay attention to, and how to keep things organized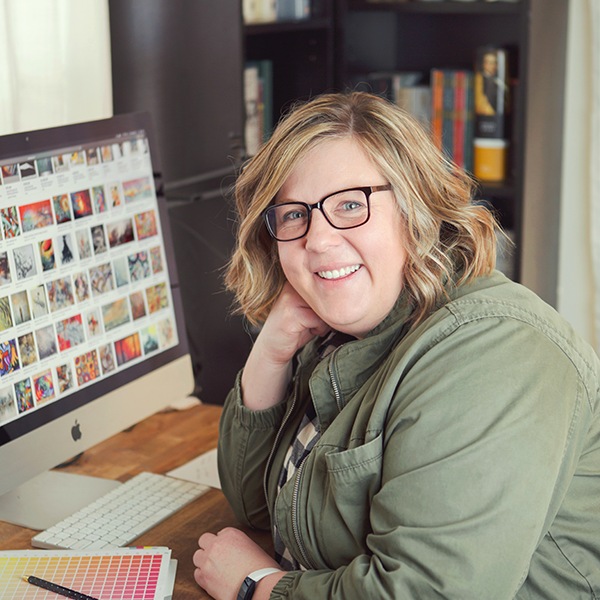 I'm an avid lover of sunshine, hard work, and fun. I also teach design & visual media communication for Brigham Young University - Idaho Online. Sharing my passion for design and business with students is just one of the many things I do - I also spend time being a chauffeur, cheerleading (of everyone),setting goals, designing and being a master picker upper of Legos.
I live in Southwest Idaho with my handsome Texas Aggie husband, my two awesome kiddos, and our crazy pup, Duke.